BelloSulf-BS Sulphur Bentonite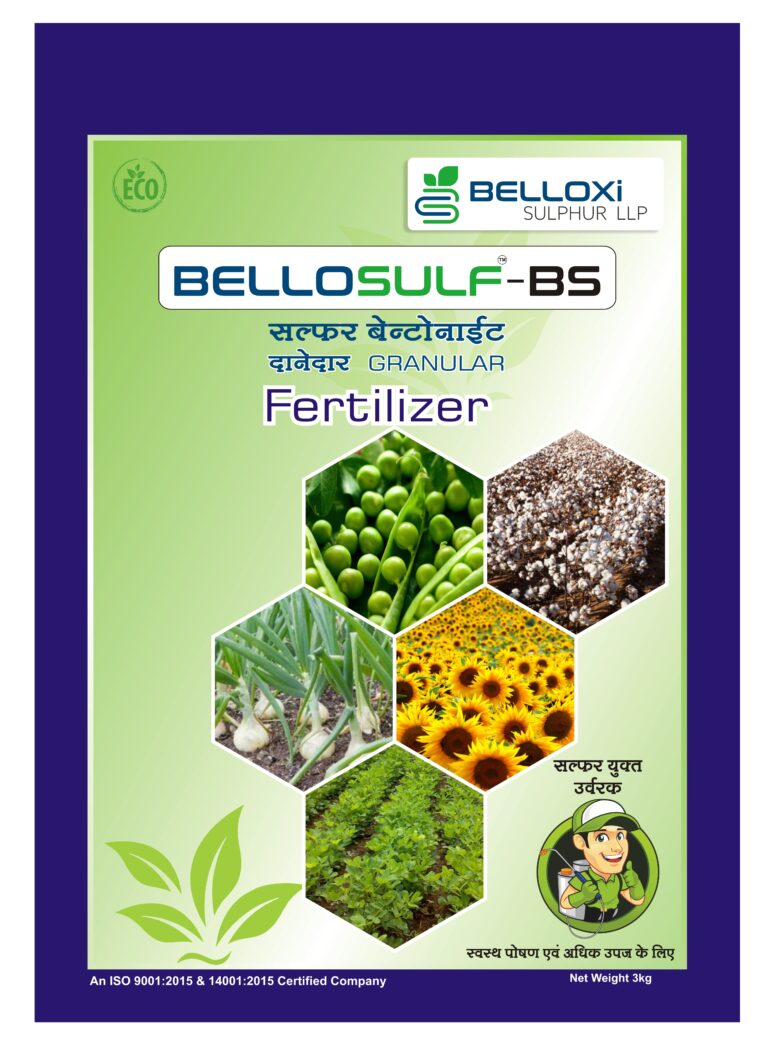 BelloSulf-BS
Sulphur Bentonite
This is also fertilizer having 10% Bentonite and 90% Sulphur.
It can use by spraying on crops.
It's having granules size 165 to 175 microns It is having coating of bentonite on sulphur.
Consumption: 12 to 14 Kg/Acre
Use:
It can use in all type of crops. It is balancing the pH and growth plant and yield.
It is making chlorophyll in leaves to increase photosynthesis reaction fast in the plant.
Note: Not to be used on crops other than specified on label/leaflet.
Subscribe To Get Special Offer
Let's get Every update At your Doorsteps.