BelloSulf-Zn Sulphur +Zinc (S 67% Min +Zn14% Min)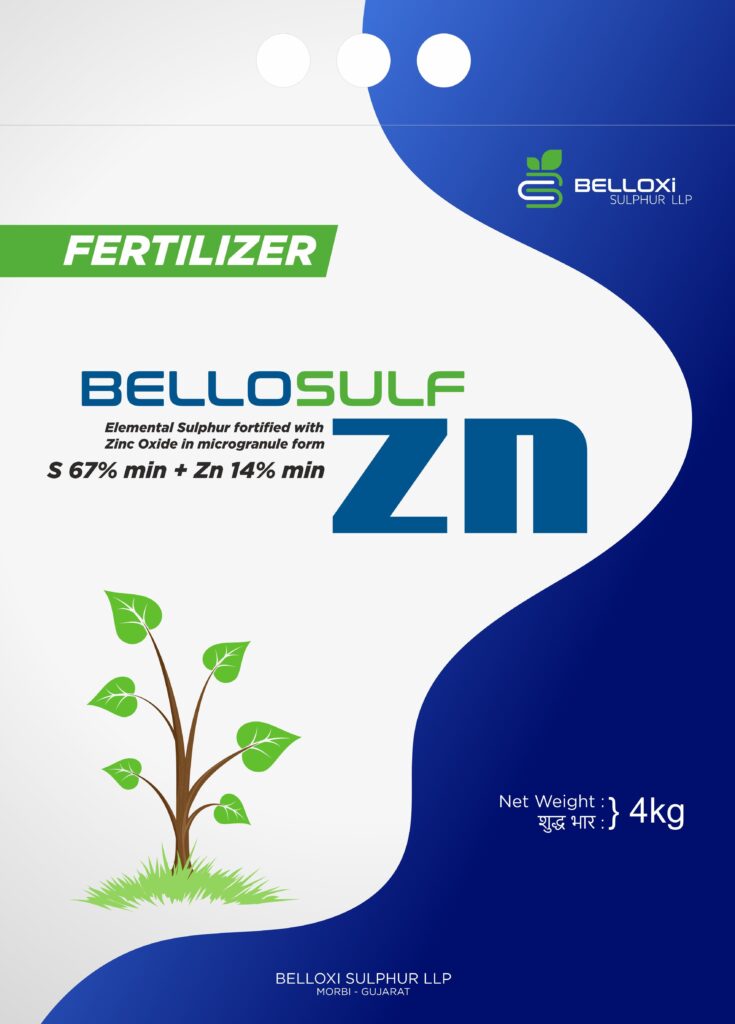 BelloSulf-Zn
Sulphur +Zinc (S 67% Min +Zn14% Min)
Sulphur+zinc is also good quality of fertilizer and contain Sulphur 67%and zinc 14% and other active ingredients like dispersion agent  and zinc oxide , techno pre per mix and sulphur etc.
This fertilizer complete the deficiency of zinc in soil and growth and leave also increase chlorophyll and complete the photosynthesis reaction in plant.It is in powder form and granules size is about 2 to 4 microns. It's highly dispersed in water and sprayed on crops uniformly.
Uses:
It is zinc based fertilizer and use all type of crops like cotton fruits, vegetable,sugarcane etc.
Packing Size:
It comes withdifferent packing size like 1.0, 4.0, 20.0 Kg.
Dose: 4.0Kgs/Acre
Frequency of Application:
Use 1 to 2 times in crops depending upon requirement of crops.
It can majorly applicable in all type of crops can.
It will control soil pH and support the plant to uptake of nutrients.
Special Remarks:
Above mentioned information given for reference purpose only.
Always read product labels and leaflets and understand carefully about product details and direction for use.
| | |
| --- | --- |
| CROPS | APPLICATION DOSE(KG/ACRE) |
| Field | 4kg |
| Vegetables corps | 4-6kg |
| Fruits crops | 30-50gm/plant |
| sugarcane | 4-8 kg |
| Plantation crop | 4-8kg |
Note: Not to be used on crops other than specified on label/leaflet.
Subscribe To Get Special Offer
Let's get Every update At your Doorsteps.