Belloxi Sulphur LLP is established with a motto anchored on the virtue of trust of our discerning global clientele and trust of our potential workforce. We are having a young and dynamic agrochemicals manufacturing team working globally in the field of fertilizer, crops, nutrients, and pesticides.
We have commissioned world class ultra modern and fully integrated manufacturing facilities with and In-house R&D facility. Our R&D works upon environmentally sustainable formulations and combinations. Our production is closely monitored in every stage from processing raw material to finished product. We maintained high-quality standards because we, at BSL, believe in offering superior sulphur based agri products to our customers worldwide.
To ProvideThe Highest Quality
sulphur based agri Products and Services.
BSL is certified with international accreditation 'ISO 9001-2015' for quality assurance. The aim of BSL is to build strong relationship with customer to understand their needs and deliver performance in terms of usage. We are significantly contributing to the country and rest of the world in agri processing and its sustainable growth through our various sulphur based agri products.
We are market focused, Process – Centered organization to produce innovative solution with quality products of Sulphur  in the field of crops with aim to be the most trusted and ethical source of our products across the globe.
We are the responsible to sustainable growth of our Domestic & International customers with vision to become 500 crore group of company by 2030.

Grown With Love on Our Products
Understand customer's situations, perceptions, and expectations to provide superior quality products with on time delivery services to create customer satisfaction. However, At BSL, Manufacture ethical and sustainable various sulphur based products at a large scale to achieve trust of our clients worldwide.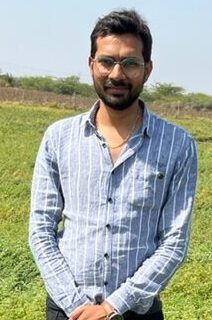 Ashish Kavar
(Head-Finance, Technical Advisor)
Born in the heavily backdrop of a small town called ceramic city MORBI, Gujarat, India on 15th December, 1989. Mr. Ashish Kavar completed his Bachelor in B.Tech Mechatronics from Ganpat University in 2011. He completed his masters in M.Tech in Computer Integrated Manufacturing from Nirma University in 2013. He also completed Diploma in Import & Export Management from IIIEM in 2016. He has having wide experience in the field of Automatic Machinery. Under his leadership BSL working and reaching to his all manufacturing targets with visionary goal of quality product with customer satisfaction. He also works with other two different agricultural industries as a technical advisor. He becomes actively involved with finance, Production and many other major portfolios.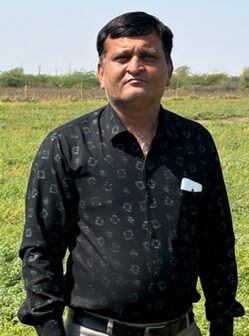 Bhavesh Dava
(R & D Head, Technical Advisor)
He is a famous personality born in Morbi, Gujarat in 1983. He completed his B.Sc and M. Sc Chemistry from Saurastra University. He has having wide experience in Pharmaceuticals and Agricultural growth. He also worked with industry like Zydus, Cadila, Sun Pharma and many other pharmaceuticals and agriculture industries as different role. Under his visionary guidance BSL prepare best quality products with customer centric approach. He becomes actively involved with R &D, manufacturing and purchase processes and other major portfolios.
Raj Gami
(Head- Marketing)
Born in ceramic city Morbi, Gujarat in 15th December,1998. He completed his B.Sc Chemistry from R. K. University. He has having large experience in marketing of Agro chemicals. He also worked at Vasudev Industries and Alight Refrectories as Marketing Head. He is having capabilities to manage and judge customer centric services. He become actively involved with customer services and other major portfolios.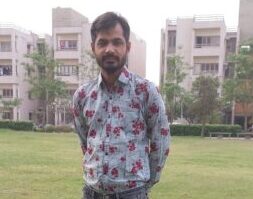 Vishal Gami (Engineering Head- Technical)
Basically from Naranka Village, Morbi, Gujarat. He was born on 7th August 1988. He completed his BE Electrical from Saurashtra University in 2009. He also worked as a senior engineer in Nirma Chemicals for 7 years. He had large experience in Mechanical, Electrical, and Instrumentation maintenance, plant purchase etc. and other major portfolios.
Subscribe To Get Special Offer